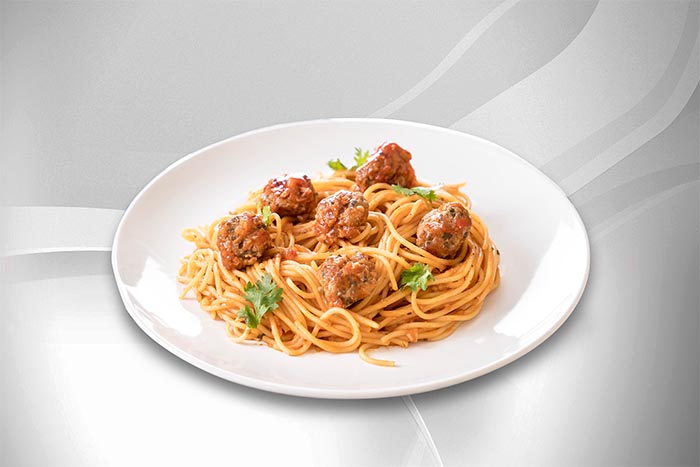 Ingredients
1 packet Oba Spaghetti
250gr beef mince
1 onion
1 egg
2 Tablespoon of Broth
2 Cups of Mashed Tomato
2 Tablespoons of bread crumbs
2 tablespoons of olive oil
3-4 sprigs of parsley
1 tablespoon grated kashar cheese
1 pinch of fresh basil or mint, salt
Recipe:
Chop the onion and cook it slightly with 1 tablespoon of oil and 2 tablespoons of water. Mix the bread soaked in broth and squeezed, chopped parsley, eggs and cheese. Add salt and minced meat and knead. Make hazelnut-sized meatballs. Fry on the grill.
Cook the tomato together with basil for 10 minutes. Add salt, remaining oil and the meatballs and cook for a few minutes.
Boil the pasta in salted water with fresh consistency. Sieve the pasta and stir it with tomato sauce and meatballs. Garnish with fresh basil or mint leaves and serve as hot.
Good Appetite…